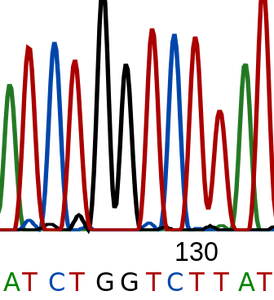 Beneficial Bio can advise and cater for your sequencing needs with a range of offerings through partnership with world-leading sequencing companies. 
Sanger sequencing services
For sequencing of single genes and verification sequencing for mutation or correct DNA assembly, Sanger sequencing is a cost-efficient solutions that allows sequencing of up to 1,000 bp in length. We can accept DNA is single tubes or plates and provide high-quality results directly to your inbox. You can use a range of standard sequencing primers or supply your own and our team are on hand to offer advice and support.
Next Generation Sequencing (NGS)
We can connect you with world-leaders in standard and custom services for NGS extraction, library preparation, sequencing, and bioinformatics. A great solution for very high-throughput sequencing projects.
Next Generation Sequencing (NGS)

Metagenomics uses next generation sequencing to rapidly measure the diversity of microbial communities. Contact us for more information on a range of metagenomics solutions including targeted assays (16S for prokaryotes and ITS2 for fungi) and whole genome analysis.